10 Amazon FBA Tips To Increase Brand Value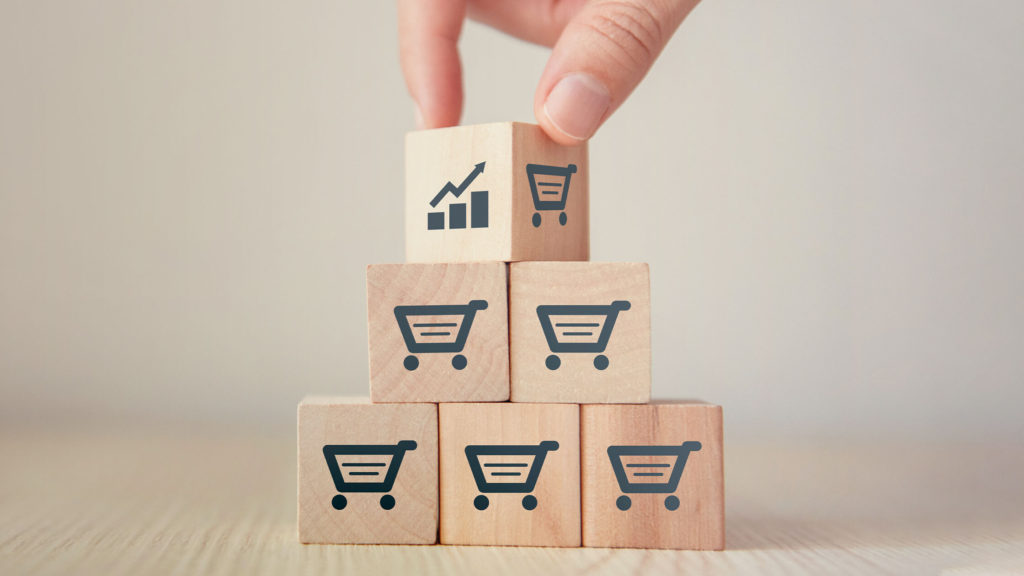 Your brand is your signature – and if you're like us, you're always looking for ways to improve it. Undoubtfully, there are many possibilities to increase the value of your Amazon FBA brand before selling it and all you need are good Amazon FBA tips.
Based on our achievements in building and scaling Amazon brands, we've put together 10 tried-and-tested tips to improve your brand's value. 
1. Establish a good supplier network
How to increase Amazon sales? – is the question Amazon FBA sellers have every single day. Nevertheless, a reliable supplier is vital for the prosperity of your business. Therefore, it's critical to establish a long-term relationship because your supply chain needs to run perfectly. Any delays or cancellations should be reduced to a minimum. In case you have multiple suppliers, try to find the one that can fulfill most of your product needs, if not all.
If that's not possible, reducing the number of suppliers is the second-best option. When you handle one or two parties, there is less potential for something to go wrong. For selling internationally, the smartest thing is to obtain suppliers from different countries. Besides, this will significantly shorten the journey and simplify the entire process.
Investing in good relationships with your suppliers is essential for a successful business. Be open to communicating about every topic or concern, making the orders on time, and appreciating a job done well.
2. Diversify your product portfolio
As an Amazon FBA seller, you should always keep track of your customers' needs.
Firstly, ensure your product portfolio enhances your success rather than slowing it down – selling just one product may not be enough. Try expanding your business by launching more in the same niche. Provided that your portfolio has products that only have one high season, think about filling the gap with products that will compensate in the low season, to help secure year-round profits.
Having the perfect balance between all seasons will bring significant Amazon sales increase and this will be a very important point if you decide to sell your Amazon FBA business.
In addition, consider dropping the products that aren't selling well, and get rid of the stock. With the new Amazon Restocks Limits, you have to be very careful about how much inventory you send to Amazon fulfillment centers.
3. Build a social media presence
Your online presence outside of Amazon is a great marketing strategy for your business. Additionally, it can act as a backup plan in case things go south with selling on Amazon. If your listings get suspended on Amazon, you can continue selling through your website, Etsy shop, or Shopify until things are resolved. Plus, it will help you stay in touch with your customers 24/7.
One of our most valuable Amazon FBA tips is – A social media presence will help you increase brand visibility in your niche and contribute to audience expansion.
If you are wondering how to increase Amazon sales, you can start by building a website. The first step is finding a developer who will create a contemporary, fast-loading, and easy-to-navigate website. Then, hire a content manager to come up with a clever marketing strategy. Together, they will build a channel that will add value to your products.
On top of this, you can apply for an Amazon Affiliate Program and collect a percentage from the sales you redirect from your website to Amazon. Your website will be the face of your brand and earn you some extra points with your buyers.
Your portfolio contains multiple products in different niches, but none of them are performing well, it's time to change your method.
Ideally, the other niches that are not as profitable should be dropped in favor of the best-performing niche. If you can't, or don't wish to do this, the next best option is to separate them.
To start with, hire professional managers to oversee the entire process, and create separate social media channels and websites.
You may ask yourself, but "how to increase Amazon sales" if I stick to one niche? The key element is that by focusing on a single niche you will establish a strong presence in the community, make targeting PPC campaigns easier, and connect your Amazon listing navigation.
Understandably, you want to be involved in all the aspects of your business. However, the Amazon FBA buyer generally won't want to be involved with every process, and this could harm the value of your brand.
In this case, the best solution is to outsource and simplify your processes. Start by reviewing everything that is associated with your Amazon brand. Next, remove any unnecessary steps or cumbersome systems, and work on optimizing your operations. Another option is hiring managers and freelancers, then training them to manage the business.
When negotiating your exit with an Amazon FBA buyer you can show them that the business can run on its own without you being involved in it. This will be a huge plus when negotiating your final price.
When selling on Amazon FBA, reviews can make or break your business. But, getting a great number of reviews seems impossible these days. One way to take on this challenge is by sending an automatic review request to the buyer after the purchase is made. You can do this by using Amazon Seller Central or through a variety of different apps.
Our experience through the years says that reviews are one of the first things that a potential Amazon FBA buyer will look into when you decide to exit your Amazon FBA. Therefore, one of our most valuable Amazon FBA tips would be to invest time into collecting genuine, honest, and real reviews for your products.
8. Join Amazon Brand Registry
Applying for Amazon Brand Registry is highly recommended if you're selling your own branded products. The program allows you to register your brand as a trademark, and enjoy all the advantages and benefits which come along with it.
Moreover, this program has special software that helps protect your brand from copycats and fake sellers, giving you ownership of the much-desired buy box.
Amazon FBA businesses that are brand registered will also be a more attractive prospect to an Amazon buyer, as it gives them the extra assurance they are getting a high-value business.
9. Start selling internationally
Expanding your business internationally might seem like a daunting task, but it's pretty simple – Amazon has detailed guidelines for every marketplace. Additionally, you can also visit the Amazon Forum and get more insights from other Amazon sellers.
Selling internationally is a huge bonus for the Amazon FBA aggregator since they won't be limited to a single market. This means more opportunities to develop the business & maximize profit.
10. Improve Amazon Best Seller Rank
An Amazon FBA buyer will look into your Amazon Best Seller Rank to understand how you've been operating your business. A low score can give the impression you haven't put a lot of effort into your business, whereas a high score shows dedication & a higher profit potential.
The Amazon community grows every day and staying in front of your competitors can be a real challenge. By implementing these 10 practical Amazon FBA tips you can significantly improve the value of your business.
Thinking about selling your Amazon FBA business?
Contact Us to discover its true value in less than 24 hours! Stay up-to-date and ahead of
the curve with the latest strategies
for Amazon sellers.