10 Steps to Exit Your Amazon FBA Business, Worry-Free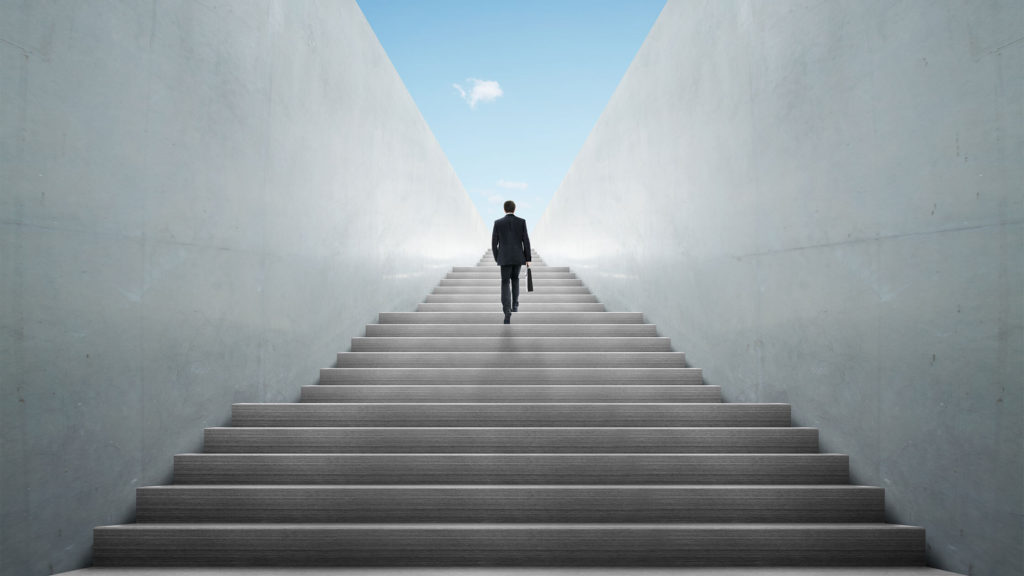 Exiting an Amazon FBA business can be intimidating – from finding a buyer to ensuring that you have all your paperwork ready and that everything goes smoothly. But exiting Amazon FBA business without a plan is one of the worst decisions you can ever make.
Though exiting an Amazon business can seem overwhelming and daunting, it doesn't have to be. This is a huge step for you and your brand and, though it may be difficult, it could be the best decision you ever make! Therefore a good and thorough preparation is needed.
If you wish to exit your Amazon FBA business, you can take a few measures to ensure the best possible outcome for yourself and your brand.
Our 10-step Amazon FBA exit guide will help you understand how to prepare for a successful FBA exit strategy.
How to prepare for a successful Amazon business exit
1. Prepare your financial statements
Your finances are the most important part of your business, and the basis on which your buyer will make an offer. Having coherent, easily accessible, and readable financial statements are extremely important.
Ensure that all your financial papers are neatly organized and easy for your buyer to go through. This includes your:
Profit-loss statements
Invoices
Business expenses
Tax returns
Loans and debts
Employee salaries
When a buyer decides on the value of your Amazon FBA they want to understand all your expenditures and investments, so you should be prepared with everything you may need, including receipts and proof of purchases – particularly those from within the last 2 years.
If you are unable to justify a specific cost or explain why certain expenses were necessary, they may raise objections and suspect foul play. This could lead to them backing out of the deal – a business with messy finances is rarely ever a good sign for any of the parties involved.
2. Mention all business and personal expenses
If you happen to charge any personal expenses on your business card, you should clearly state this in your records.
Though you should avoid mixing personal and professional expenses, if you have done so, it's always preferable to be upfront about it.
To do so, you can always include a category for 'Personal Expenses' in your fiscal audit.
In case your company or brand has multiple co-owners or managers, you should also clearly explain each individual's role and their separate expenses.
Otherwise, the Amazon FBA buyer may likely be repelled by messy financial statements that are a hassle to sort through and back out of the deal. Your best bet is to hire a professional accountant who has experience with online business bank statements and other account details.
You could also buy out your partner's share before you sell the company to make the transfer smoother and easier. Another great tip is to only use your business card and account for business expenses and transfer your salary to another account which you can use for personal reasons. This will keep your transaction history clear and straightforward.
3. Calculate the Seller's Discretionary Earnings (SDE)
The SDE is the most important number as far as your exit is concerned, so you must calculate it properly – it will determine the final price you'll sell your company at. This includes calculating your net profit and add-backs.
Add-backs are the expenses made by an owner that has already been paid for by the business, but shall not transfer to the new owner upon acquisition of the company. Most commonly, these include salaries paid directly to the owner or their family members.
You can find a detailed guide on how to calculate the SDE, along with a simplified table to assist you in categorizing add-backs.
4. Ensure that your operations run smoothly
The best way to get the highest possible price for your brand is to ensure that your company runs like a well-oiled machine. Buyers tend to scrutinize elements such as your supply and demand, to ascertain whether the process is running smoothly without obstructions or micromanagement.
Your buyer may also want to check if your brand and company values align, whether your marketing efforts are paying off and if your employees are well-paid and satisfied.
This is essential information to help your buyer figure out the amount of work and effort they will need to put into your company after purchasing it.
A brand where all operations are automated and smoothly functioning is generally preferred by most buyers. No buyer would want to put in too much time organizing and managing a newly acquired business to make it grow, as this defeats the purpose of purchasing it.
As an owner, you will also be required to only supervise the day-to-day functioning of the company – it should run smoothly under any management.
A business where the owner is indispensable and an integral part of the daily work process is usually not favored either.
5. Tie up all your loose ends
Make sure that you don't leave a backlog of issues pending, as this will lower your chances of making a smooth transfer. It could also affect the price your buyer quotes, as they will not want to get tangled up in any business politics.
Therefore solve any problems you may have, whether it's with unreliable suppliers or legal battles with a co-owner.
Other things that could slow down or obstruct your brand from growing – such as lack of clear guidelines for employees, or market competition – must also be looked into. You must also secure licenses, permits, patents, and international trademarks for your brand and products. In addition, your Amazon Seller Account should be neat and all pending issues should be resolved.
This will help smoothen the operational process, as it helps to prevent any legal issues from arising, thus helping your buyer to avoid any future expenses in that respect.
You may also want to consider a crucial part of the operations as far as selling on Amazon and your website goes. Check whether your business' direct page is optimized to allow customers to access it easily. Consider hiring a manager to provide additional assistance with any backlogged issues.
6. Increase your Amazon FBA's value
You may assume that, since you're going to be leaving anyway, you don't need to work towards making changes to increase your business's average revenue.
However, consider this: the higher your business' value, the higher your payout. Buyers will try to calculate potential earnings post-sale as well, so try to keep the near future in mind, at least.
You can increase your value in a lot of different ways:
Diversify your portfolio
Invest in raising brand awareness
Work towards improving your Amazon Seller Rank
Simplify your production process
Secure exclusive contracts with your manufacturers
Our guide on Amazon FBA tips to increase value explains in detail how to increase your Amazon brand value before exiting and cash in faster.
When signing your Amazon FBA exit LOI, you shall have more things to offer as your business will bring a lot more to the table than if you didn't put in a little extra effort to increase its value.
Timing is everything in all aspects of the business. All your effort and planning can go to waste if you don't wait for the right moment to sell your company.
Do your research and look into the different types of businesses that buyers are specifically looking for
Wait for your business to at least be a year old so you can present your profits properly
Track ongoing trends in Amazon FBA acquisitions and buyers to make sure that the market is stable
Try to time your sale so you can finalize your deal when the market is rising, rather than doing a distress sale when the market is low or falling
8. Establish a reliable supply chain
Having a secure supply chain is the backbone of running a successful Amazon FBA business. A good relationship with your suppliers, and proof that the process is smooth and functional, ensure that you can fulfill your orders punctually.
This will help you attract more customers and retain your existing ones, which will affect your sales positively and lift the selling price of your business.
With the new Amazon Rectock Limits now more than ever it is important to have a good and reliable supplier, 3PL storage, and a good understanding of the supply chain.
9. Improve your margins and drop products that aren't performing well
Always study your sales data and invoices to see how and where you can improve your margins and sales numbers. If you notice certain products that do not have a good profit margin or their sales numbers are low, it's a good idea to drop them.
This way you will not be wasting essential capital into producing or investing in products that aren't giving you good returns.
10. Decide how you want to sell your business
Figuring out the best way to sell your business is extremely important if you want the transaction to happen without any hiccups, and also to ensure that you make the maximum profit possible.
Your four main options when looking to sell your business are:
Marketplace
Auction
Broker
Direct Sale
Each of these has its advantages and disadvantages. It's up to you to do your research to decide whether you will go with a broker or direct sale.
Third-party sellers do take a chunk of your money in exchange for their services, but it could be worth it to have a professional help you through. A direct sale is the best way to sell your Amazon FBA because you keep the profit to yourself and experienced Amazon aggregators, such as Benitago, have skilled acquisition teams that make the transition fast and smooth.
In summary, exiting a business can be quite demanding and stressful – although by keeping your head in the game and following these basic guidelines, you'll be able to come out on top with an excellent strategy to leave with the best possible profits and a strong negotiating tactic.
Benitago works directly with Amazon FBA sellers to maximize your profits when exiting, Contact Us today to get a free Amazon FBA valuation and start your exit process! Stay up-to-date and ahead of
the curve with the latest strategies
for Amazon sellers.